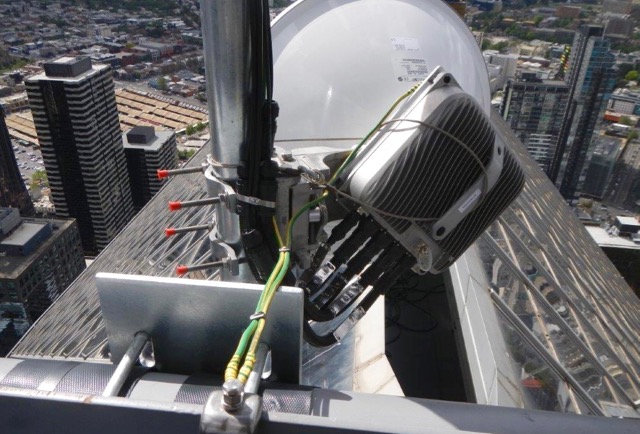 Easyweb Digital recently commissioned a high capacity radio link for the Reject Shop.  The 500 Mbps radio link connects the company's new national warehouse in Truganina to their head office in Flemington.  
As there was no line of sight between the two sites, a repeater site was developed at the Melbourne Central building, on of Melbourne's iconic landmarks in the corner of Latrobe and Elizabeth streets.  The radio equipment is mounted at 280 meters high on the South tower. 
The system consists of a NEC iPasolink IX operating on the 11 Ghz band and a NEC Pasolink EX system operating in the 80 Ghz band. The systems are remotely monitored by Easyweb's NOC.