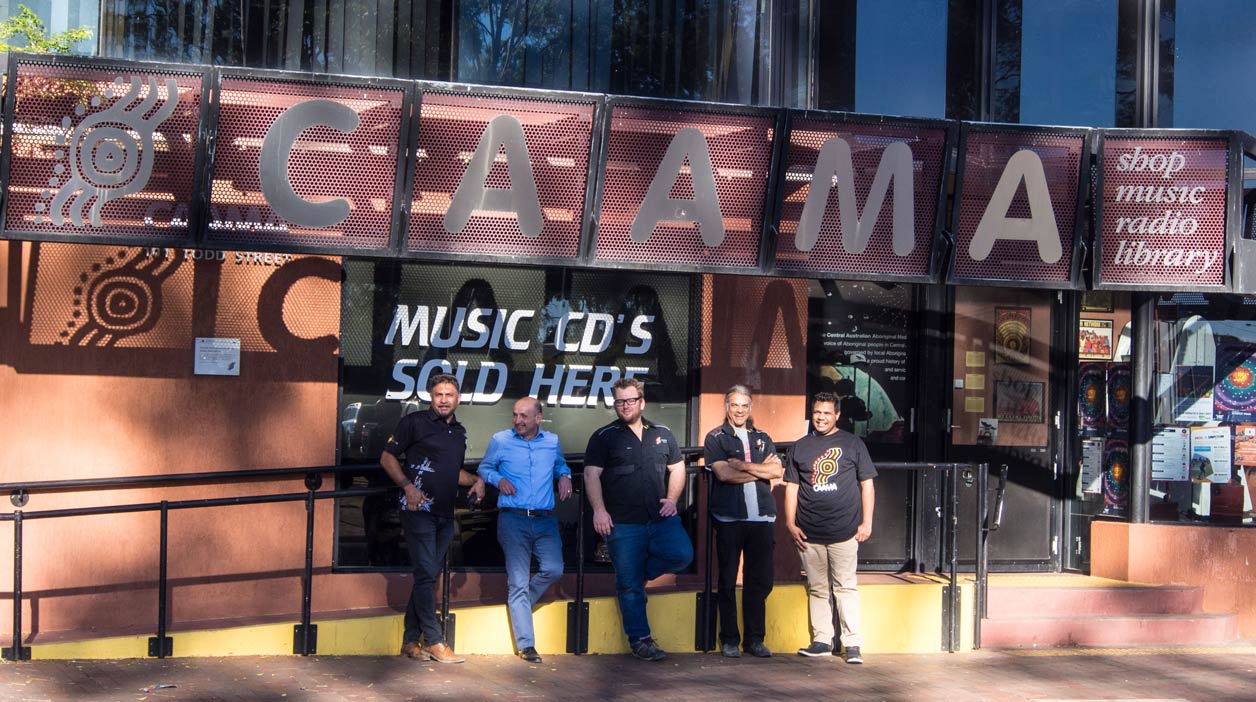 Indigenous Techs to Power WiFi Connectivity in Central Australia
An agreement between Easyweb Digital and the Central Australian Aboriginal Media Association (CAAMA) will see Indigenous technicians looking after local wireless equipment.  The deal will leverage CAAMA's existing expertise in media technologies, develop new technical skills in the wireless field, and create local jobs.
Running in-language radio stations and empowering people to create media content has meant building significant technical skills to support CAAMA operations.  The agreement with Easyweb will include training and support to extend those skills with new communications technologies.
 "CAAMA is all about giving Aboriginal people a strong voice and developing the skills required to be heard.  Today that means knowing about these new technologies, so the agreement with Easyweb is great for us" said Karl Hampton, CAAMA CEO.
Easyweb Digital has designed, built and continues to manage WiFi hotspots in communities and tourist destinations throughout Central Australia.  The remoteness of many of the locations is a major contributor to the cost.
"WiFi is really a very cost-effective means of getting people connected, thus helping to reduce the digital disadvantage" said Daniel Sacchero, Business Manager at Easyweb.
"But if you have to send a technician to Alice Springs and then on an eight hour drive every time you need someone onsite, it can become very expensive, very quickly,"
Having technical expertise on the ground will make a huge difference to Easyweb's service delivery in Central Australia, which Mr Sacchero expects will lead to cost reductions in the long term.
"As a business, we strongly believe in technology for connecting and empowering people," said Sacchero, "so our aims and those of CAAMA are very much aligned."
The first project that the two organizations will work on together is a WiFi deployment at Alice Springs Desert Park in late July and early August. CAAMA technicians will be trained to perform this work under Easyweb supervision. Other projects will follow soon after.  
The people in the photo from left to right:  Karl Hampton CAAMA, Daniel Sacchero Easyweb Digital, Rob Mitchell, Michael Sims and Gilmore Johnston from CAAMA. 
For further information
Easyweb Digital Contact: Daniel Sacchero Daniel@easywebdigital.com  0419 304 938
CAAMA Contact: Karl Hampton ceo@caama.com.au 08 8951 9700