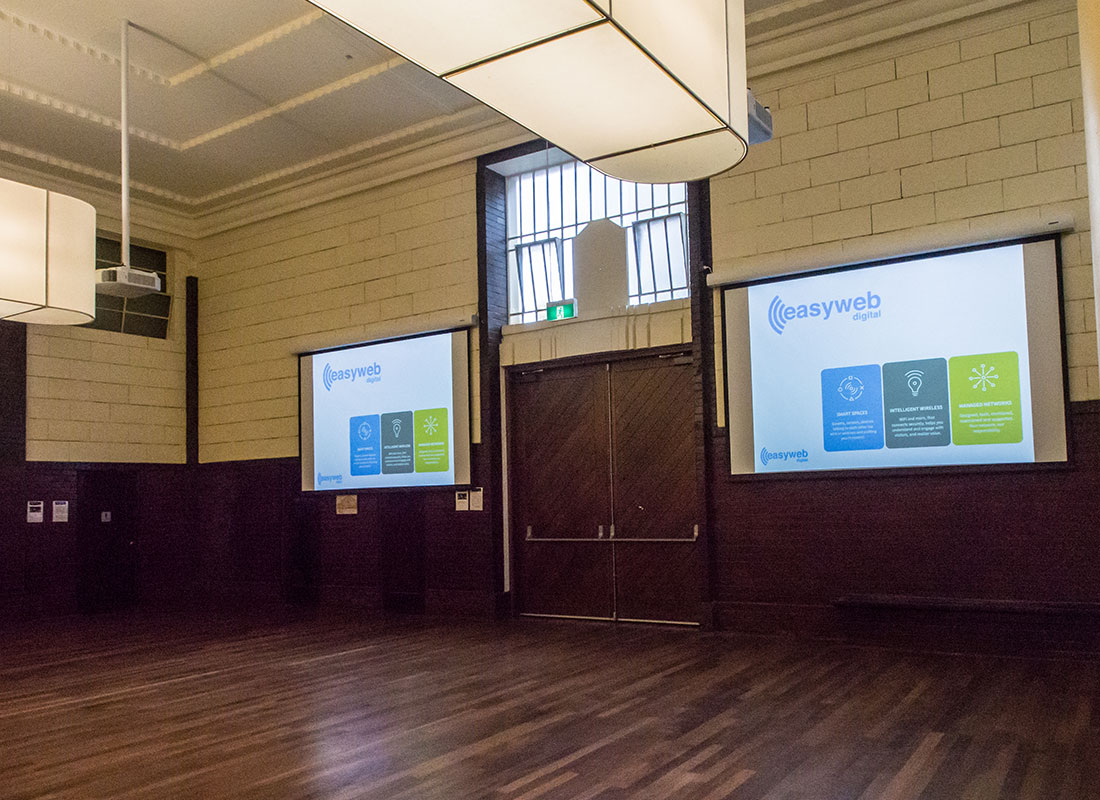 Early in 2017 the City of Melbourne engaged Easyweb Digital to deliver a new audio visual system for the Drill Hall.  
The system was delivered over five long days and was ready for commission on Friday the 10th of May. The system consists of two Epson Laser - short throw projectors which lit up two motorized screens.  A new audio system with ceiling speakers complements the set up. The whole system is centrally managed RTI LCD controllers. 
Below are the Easyweb team that completed the project: Ben, Andrew, Sean and Nicholas.  Absent on the day were Ben and Aaron.