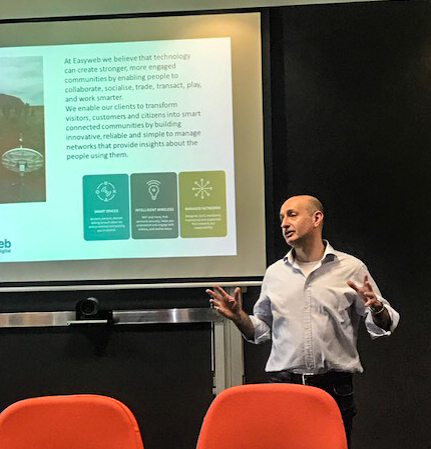 Easyweb Digital Business Manager Daniel Sacchero was invited by Charles Darwin University to speak at the LORA Network Workshop. The workshop was at the CDU Casuarina Campus in Darwin on the 22nd of May 2017. 
The workshop was attended by CDU researchers, local and territory government representatives and other technology vendors to discuss for the deployment of a LORA sensor network and its potential applications .  
Daniel presented on Easyweb's Public WiFi networks located within the Northern Territory and the potential layering of an Internet of Things network over the existing WiFi IP network.   A LORA network can be used to deploy low power low range sensors to collect data.