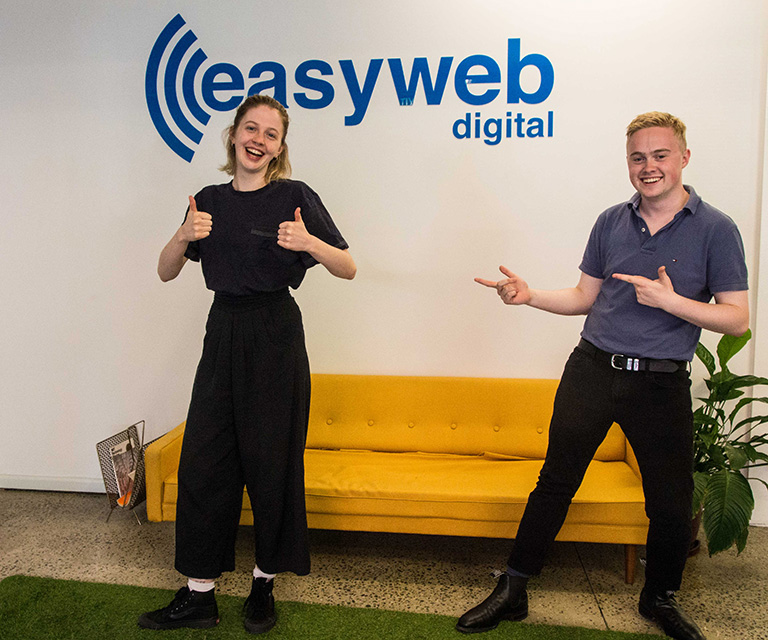 Farewell Nick - Welcome Dusty!
After 2 years at Easyweb, Nick Eaton will be leaving Easyweb.  He is packing his books and heading to Canberra where he will be starting his Master in Law at ANU. At his farewell lunch he promised the team that he will get fit by riding a bike to Uni in the Canberra winter. 
Dusty Johnston has joined the team to replace Nick.  Dusty is a graduate in Media from RMIT University,  is involved in lots of things and unlike Nick, Dusty rides her push-bike to work wearing an Easyweb-blue helmet.