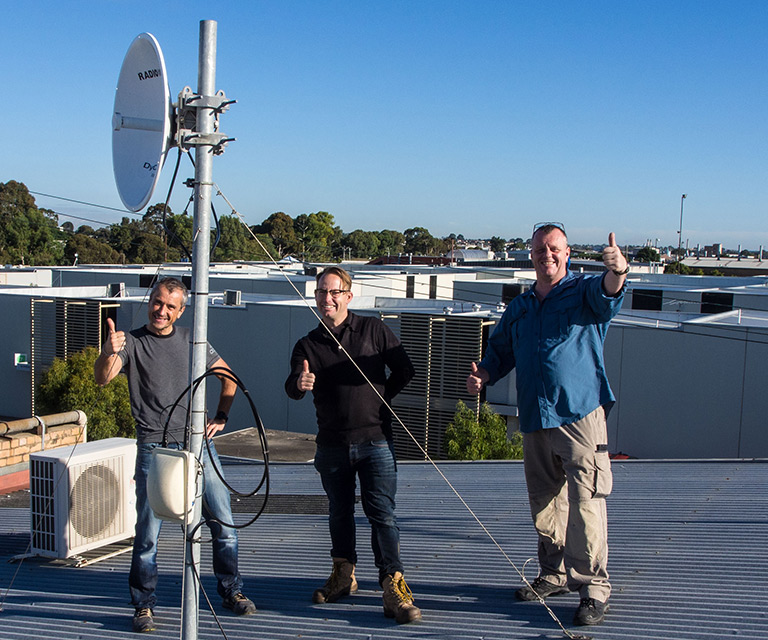 Easyweb to connect Groset's Offices
Groset selects Easyweb to deliver a 100 Mbps radio link between their Thornbury and Rialto corporate offices.  The all outdoor NEC iPasolink IX will deliver 100 Mbps full duplex over the 9.5 Km radio link.  It will operate in the 18 Ghz band and replace an existing 5.8 Ghz link. 
The NEC iPasolink can deliver connectivity of up to 450 Mbps full duplex.  
In the photo from left to right:   Palo Galko from Groset, Ben House and Sean O'Connor from Easyweb. The photo was taken during the site survey at Groset's Thornbury site.