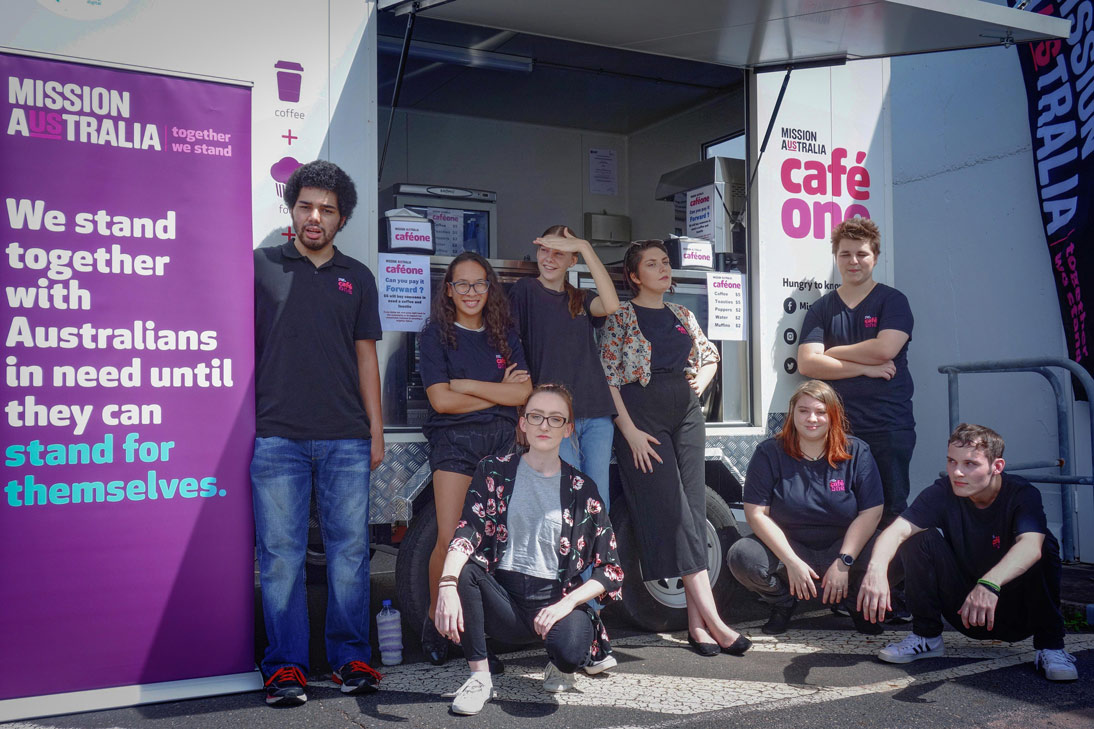 We are so excited by our recent collaboration with the fantastic people at Mission Australia. In an effort to better equip their Café One trailer in Darwin, we are providing a 4G connected Encapto Gateway with integrated WiFi hotspot, to their Café One trailer in Darwin.
Mission Australia support and advocate for people from a wide variety of demographics. Their focal demographic is largely youth – the world's future leaders. Their ongoing Café One program offers comprehensive life and café operation skills for disengaged and disadvantaged young people between 16 – 25 years of age. The intention of this initiative is to motivate young people by assisting them in exploring a set of skills. These skills have the ability to give young people a lucrative future in the workforce. 
Just this week, the Café One Team extended their program further, by rolling out weekly Café One lunches. This new endeavour is titled Carpark Café Extravaganza, and operates from 10am to 2pm every Wednesday on Carey Street in Darwin.
Easyweb Digital are very pleased to hear the news of Mission Australia's successes following last year's implementation of the Café One trailer. We hope to see an increase in user engagement during this time as visitors and staff use the hotspot to digitally share their Carpark Café Extravaganza snaps!
 
For more Carpark Café Extravaganza information, please contact Pippa Hiroti on (08) 8935 0900 or hirotip@missionaustralia.com.au
To learn more about Mission Australia or to donate to give young people a brighter future, please visit www.missionaustralia.com.au.
Easyweb Digital acknowledge the traditional custodians of the land on which we work and live.
We pay respect to all Elders past, present and future.