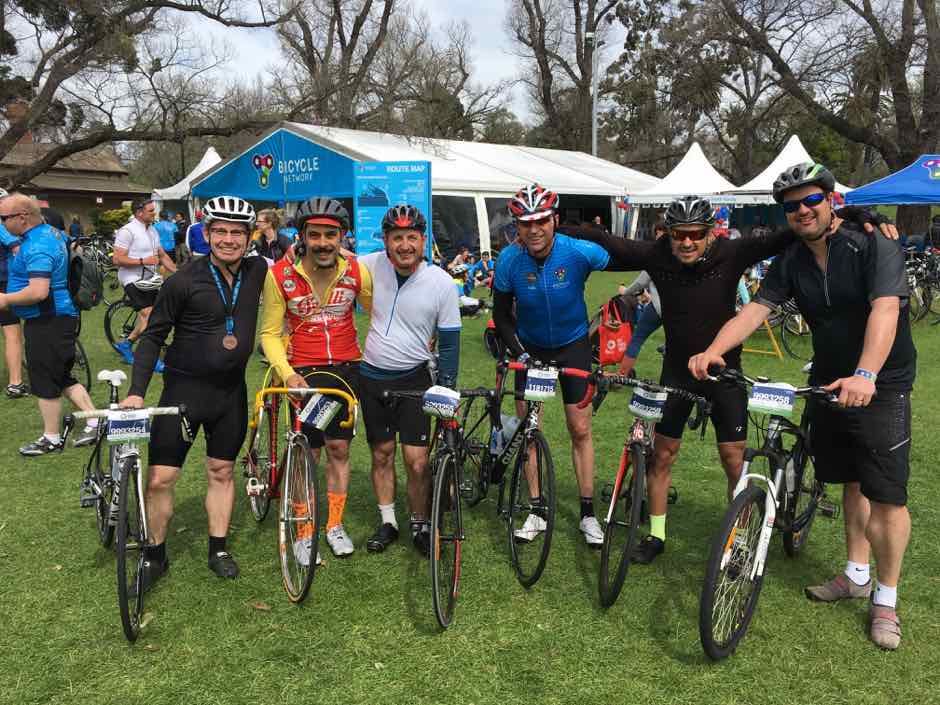 An Easyweb Team participated of the 2016 Around the Bay ride in Melbourne.  Despite the weather and gale force winds the whole Easyweb Team completed the 100 KM ride from the City to Frankston and back.  
We like to thank all our friends that joined us for the ride.  In the photo from left to right:  Ben, Johnny, Daniel, Igor, Palo and Jonathan.  Jy and Nathan had been in the early finishers and had already left to go back home.
We are looking forward to do it again in 2017!