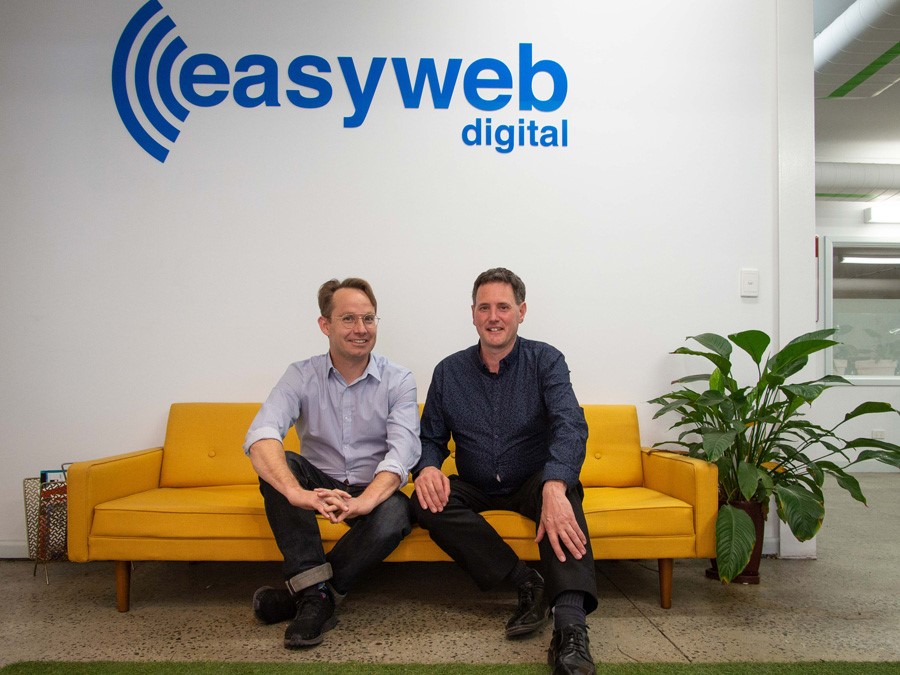 Our fantastic Operations Manager, Ben House, has decided it is time for a career change!
Ben has been with us for 5 years at our Melbourne Headquarters, as well as working onsite for several of our projects across Australia. Ben has been responsible for ensuring that our systems have been operating efficiently for our valued clients.
The team is very grateful for Ben's diligence and dedication to Easyweb Digital over the years. Ben's technical knowledge, personable attitude and his logical approach when problem solving has been exceptional. We are sad to see him go, but we are extremely thankful for his outstanding teamwork and the effort he has put in to company growth. We wish him all the best in his new role.
Ben's replacement is Bryan Taylor, who will be our Customer Service Manager. Previously, Bryan has been a Collaboration Architect at Siemens Ltd, where he was an Easyweb Digital customer for several years. Bryan's expertise in IT and Service Management will be an asset to our team. We are very pleased to have had the opportunity to recruit not only someone with the required industry knowledge, but a trustworthy and longstanding supporter of our business, too.
Bryan has started his training with us and Ben's official final day will be Friday 6th December 2019.
We are dedicated to making this transition as smooth as possible, and we will uphold strong communications in all areas which Ben previously maintained. Our commitment to quality service, responsiveness and customer satisfaction has not changed.
If you have any questions or concerns regarding business operation or client interactions moving forward, please get in touch.