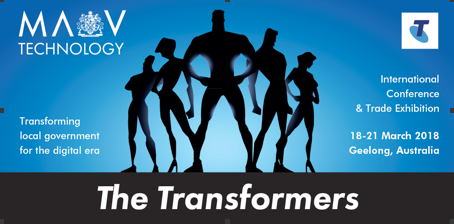 Almost Time to See Easyweb Digital at the MAV Technology Conference!
The team here at Easyweb Digital are pleased to announce that we will be taking part in the Municipal Association of Victoria's Technology International Conference this year. The conference will be held at Geelong Football Ground over two days; Monday 19th of March – Tuesday 20th of March 2018. Over the two days, our stand will be primarily occupied by our business manager, Daniel Sacchero and Ben House. With Darryl Clarke, Iain Sutherland and representatives from our key technology partners dropping by at various times. Our team will be there to give you a comprehensive lowdown of Easyweb's unbeatable WiFi systems.
Our team is keen to let you in on the latest progress and the plans we have for this year.
SPOILER ALERT: We've got our hands on the fastest microwave radio link in the market today, NEC's 10GBPS iPASOLINK EX Advanced. We are excited to have performed our first install of this technology during a recent upgrade for a Victorian regional council. We are currently looking at different projects to roll out this transformative solution. But be warned, it's so fast we have to wear tight-fitting racing gear just to test it!
Come find us at stall 22 to discuss the fastest microwave radio link on the market and much more, at this year's MAV Technology Conference.
Geelong Football Ground

360 Moorabool Street, Geelong VIC 3220

8:30am – 4:30pm

Monday 19th March – Tuesday 20th March
For more details on the event and to register, please visit the event page  here