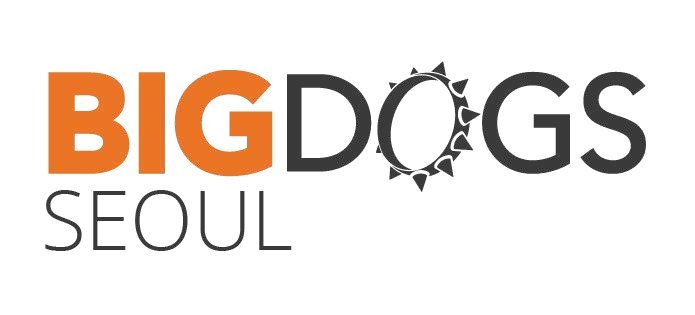 From Tuesday 17th July to Friday 20th July, Easyweb Digital Business Manager, Daniel Sacchero, and Encapto CEO, Darryl Clarke, and Director of Operations, Iain Sutherland, attended the Ruckus Wireless Big Dogs Conference in Seoul, South Korea.
What is Big Dogs, I hear you ask? Lucky for you, you're barking up the right tree.
Once a year in each of APAC, the Americas, and EMEA, Ruckus Wireless invite service providers, distributors and allied tech developers to get together and talk and learn about all things wireless. This year, packs will gather in South Korea, Spain, Florida and China.
These are invite only events for the "big dogs". To attend, you have to be Paris Hilton's Tinkerbell, if she was a Newfoundland rather than a Chihuahua (i.e. VIP and gigantic). Just kidding, but you do have to be an executive or senior representative of one of Ruckus Wireless' top partners. Easyweb Digital has been working with Ruckus Wireless for eight years now, and is very pleased to be included. A great deal of what we do would not be possible without the fantastic quality of the Ruckus Wireless hardware which we utilise for so many of our WiFi systems.
Big Dogs is a mutually beneficial event which provides an opportunity for Ruckus Wireless executives to interact, engage, share ideas, and build and extend stronger networks with their partner companies. Daniel and the team gained knowledge of new Ruckus Wireless solutions, strategic direction, market insights and partner enablement activities. The team fetched best-in-show conversations including recent developments and next steps for the Smart City; High Density WiFi; Internet of Things  and High Performance Switching. In addition, the team discussed important issues surrounding the integration of technologies within higher education systems and possible solutions for how to bridge the Digital Divide. From jetting abroad, and engagement with new information from Ruckus Wireless and partner companies alike, our company leaders have found themselves back in the Melbourne office with fresh perspectives and regeneration of ideas.
It was superb to see our very own Daniel Sacchero bounding his way overseas to ultimately improve the operation of the business. I mean, if anything howls 'big dog,' it's that he managed to find his way back to the Easyweb Digital hub with a whopping 46k in his back pocket… albeit in Korean Won.