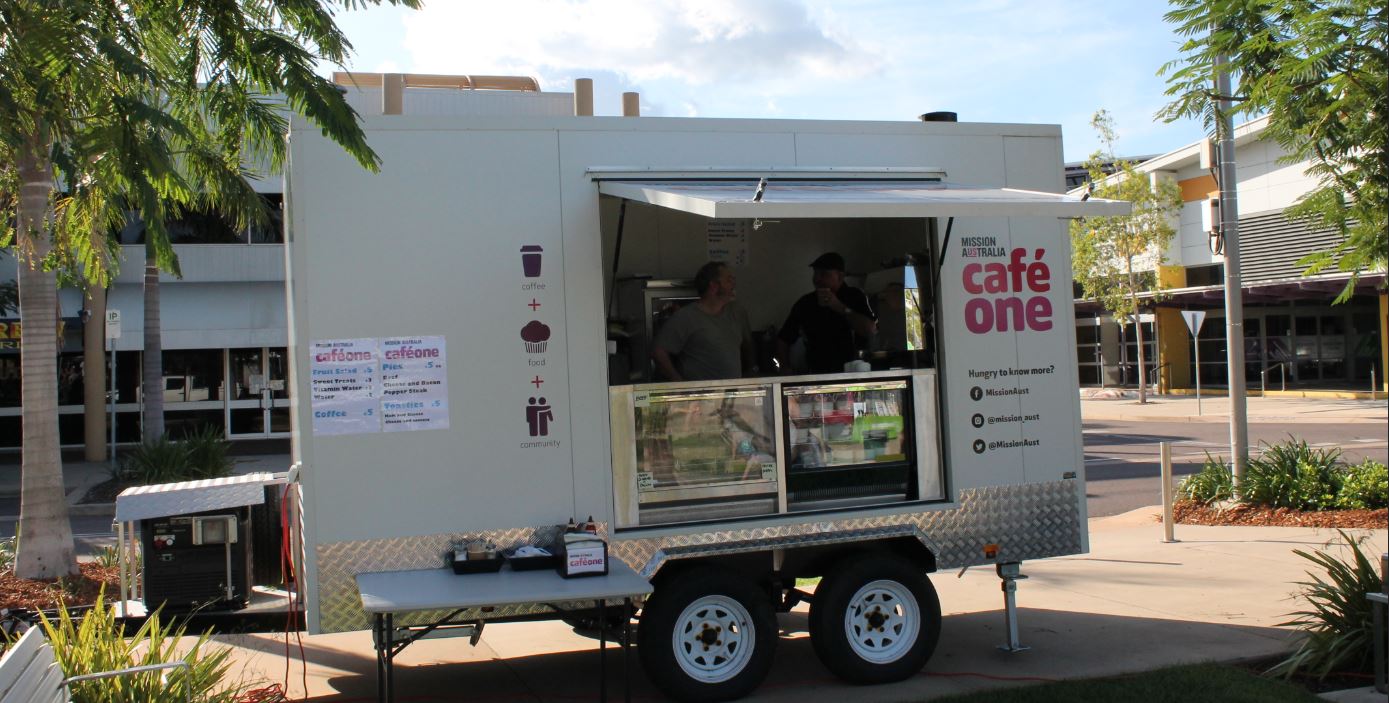 Early this month, our Northern Territory explorers, Mark and Sean, installed Easyweb Digital WiFi systems for the mobile Mission Australia Café One trailer in Darwin. We, at Easyweb Digital, are very happy to have joined forces with an organisation which implements equality within society. Café One is an ongoing Mission Australia project which provides comprehensive life and café operation skills to disengaged and disadvantaged youth between 16 – 25 years of age. The goal of the service staff is to motivate youths, by assisting them in exploring a set of skills which has the ability to transform into a lucrative future in the workforce. Café One harbours resilient and positive attitudes, boosts independence, and assists in building the foundations for a higher quality of life. Those who take part in the project are also offered long-term aftercare through Mission Australia's SPIN180 Youth Case Management Program.
Mark and Sean were able to see the Café One van for the first time while they installed the 4G connected Encapto Gateway with integrated WiFi. The implementation of a WiFi hotspot is an attractive feature for anyone who is digitally engaged, and I am sure we are all aware that this is particularly evident among youth!
Easyweb's Encapto platform onboards users and protects the community with strict content filtering and session management. All involved can search the web for online resources to aid their learning experience. Plus, after a few snazzy skills are put into practice, visitors and staff will be able to log into the hotspot and share those Instagram-worthy snapshots of their coffee – all while spreading the word about this awesome and invaluable project!
If you are interested in finding out more about Mission Australia, or sparing a few dollars to support their services, please visit their website www.missionaustralia.com.au.