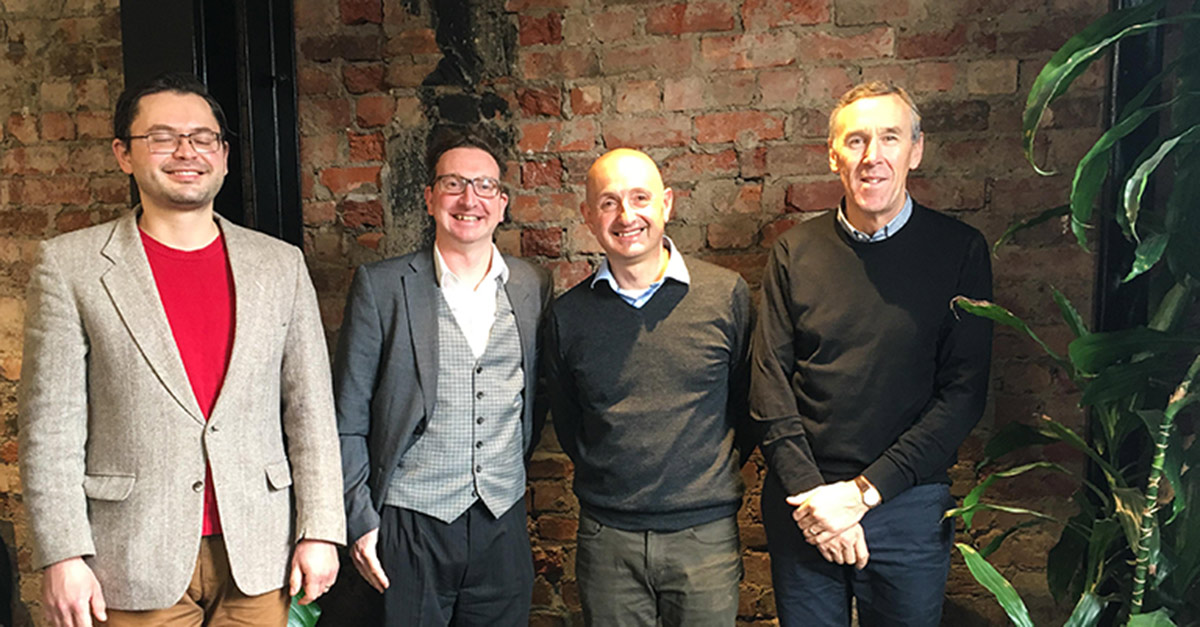 On yesterday's crisp early morning, Easyweb Digital held a seminar in the hip-business-hub of Melbourne; Collingwood. Our speakers and guests partook in thorough presentation and discussion regarding current Public and Guest WiFi Legal Implications. Once greetings had come to a close and a round of coffees had arrived, Encapto's Director of Operations, Dr Iain Sutherland, set the scene by introducing boardroom visitors to the upcoming key ideas.
First on the presentation agenda, PhD candidate at RMIT University's Centre for Urban Research, Viktor Grechyn, shared findings from his recent national survey of public local government WiFi provision which he completed alongside Senior Research Fellow at RMIT University's Centre for Urban Research, Dr Ian McShane. Viktor's discussion regarding the evaluation of public WiFi infrastructure harboured great discourse among the group; guests brought in further ideas of how infrastructure of Public WiFi may be analysed. Research Fellow of Technology, Communication and Policy Lab of RMIT University's Digital Ethonography Research Centre, Dr Chris Wilson, then focused our attention to the notion, 'does the provider of a public WiFi service require a Carrier Licence?' With both complex and vague legalities coming into play here, it was no surprise that the group broke into extensive debate regarding the nuances this question bears within varied contexts. To follow, Dr Ian McShane explored information surrounding the Privacy Act and Public WiFi provision. Ian shed light on possible intersections of the two, and the risks associated with cloud hosted or managed WiFi solutions and the implication of MAC Randomisation on location based analytics. Our Business Manager here at Easyweb Digital, Daniel Sacchero, concluded the presentations by elaborating on implications of the Data Retention Act on organisations which provide internet to their patrons – who keeps track of user metadata? Who is responsible for keeping track? And who needs to know where and how it's stored? These are just a few of the queries Daniel fleshed out in his piece.
All parties left on a positive note - with fresh insights and perspectives regarding the use of Public and Guest WiFi – and even scored themselves some OHS-friendly Easyweb Digital merchandise; soft frisbees and stress balls with foam rocket fins.
Thank you to all our speakers and fantastic attendees who took part.
Be sure to check in and sign up for upcoming seminars, Easyweb Digital promises to provide excellence!
You can view all seminar slides by viewing the bottom of the event page.