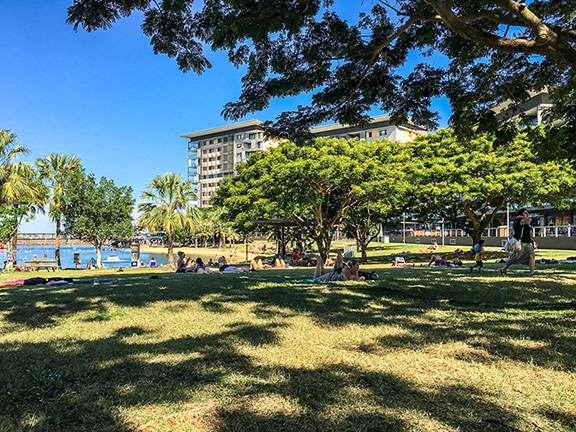 In Australia's tropical Northern Territory city of Darwin, along the ocean-edge of Stokes Hill Wharf, you'll find the Darwin Waterfront.
Alongside entertainment options such as swimming, outdoor cinema, scenic walks, shopping, cruises, jet boating, fishing, art, parkland picnicking and eating out, Easyweb Digital provide Public WiFi to the Darwin Waterfront Corporation. With public interests in mind, the Darwin Waterfront Corporation is a statutory authority established to develop, manage and service the Darwin Waterfront precinct, on behalf of the Northern Territory Government. We have been working with Darwin Waterfront Corporation for 3 years now, and all parties are pleased to recognise that our robust system is still operating efficiently. Easyweb Digital have continued to provide a fantastic support service throughout this term; our technical team have remarkable foresight and are consistent and quick to respond to foreseeable or current network issues.
"Thanks for the excellent service!"
– Paola McCarthy, Events and Marketing Manager, Darwin Waterfront Corporation
Our priority here at Easyweb Digital is to build strong, long-term customer relationships. This means we make it our top priority to monitor and appropriately respond to activity across all of our customer networks.