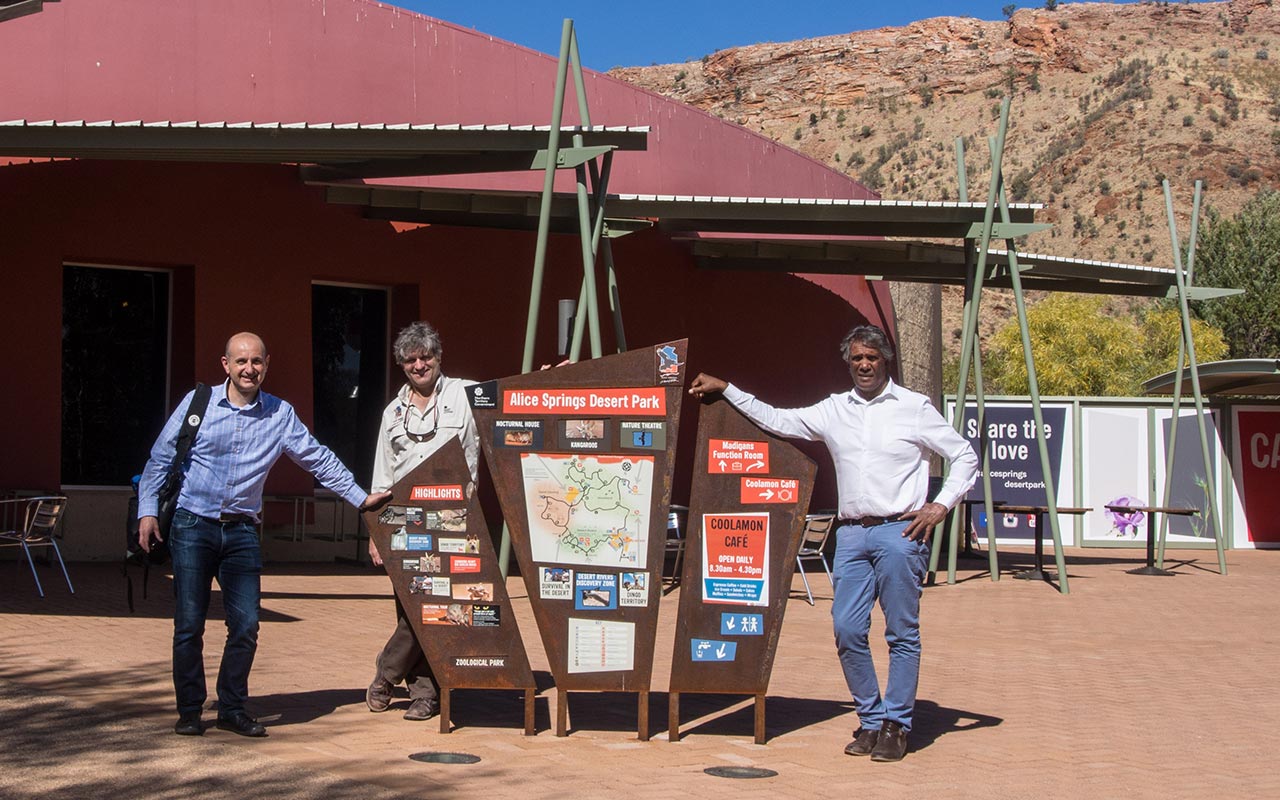 Desert Park to deploy a Encapto Public WiFi system
In June 2017 the Alice Springs Desert Park selected Easyweb Digital to deploy a Public WiFi system to key locations within the park. The system will be managed by the Encapto Public WiFi platform. 
Daniel Sacchero from Easyweb Digital visited the park to confirm the WiFi system design and meet key stakeholders. With meetings over two days the key design elements were confirmed. The photo above shows from left to right Daniel Sacchero from Easyweb, Scott Pullyblank the Park's Curator Life Science and Paul AhChee Ngala, the Director of Desert Park.
The project will start towards the end of July and is expected to be completed by the end of August 2017.