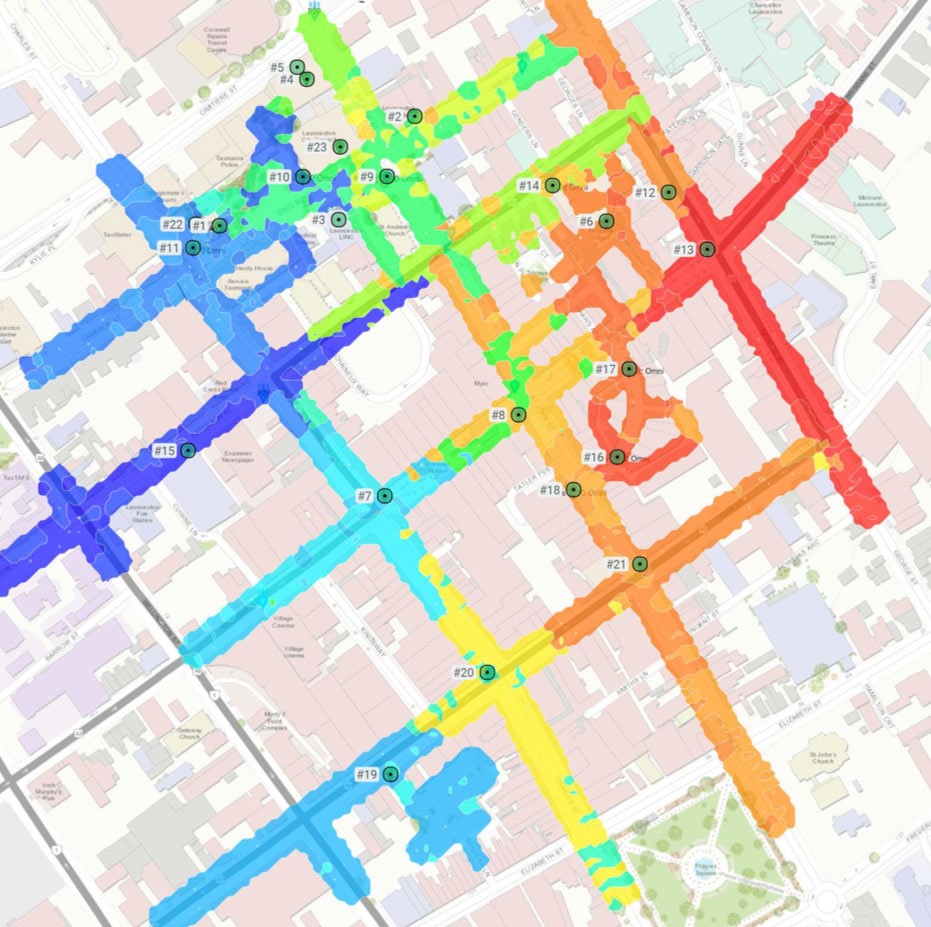 We are excited to announce Easyweb Digital's newest development - we have recently invested in a WiFi site survey tool upgrade. We have implemented the use of the latest version of smart product, Ekahau. To conduct a WiFi site survey using Ekahau, our team member is equipped with a small hardware device, the Sidekick, and walks through the required area. A walking pace must be maintained to accurately log information. The hardware communicates with Ekahau software to generate mapped-out visual and numerical technical information. Following the physical undertaking of the survey, Easyweb Digital translates technical information into well-researched and simple to grasp reports; consisting of literature and supporting imagery. Thus, engineers and our clients gain an important asset which contributes to a full understanding of the WiFi network performance.
Last week, our Senior Network Engineer, Sam Lim, and our Customer Services Manager, Bryan Taylor, ventured to Tasmania to meet our clients at the City of Launceston. Sam spent a week conducting an extensive Ekahau survey of Launceston's Public WiFi network which Easyweb Digital recently assisted in expanding and upgrading  – all while increasing his weekly step-count.
With Sam's Ekahau expertise and physically carrying out the mapped walk, Easyweb Digital can scrutinise City of Launceston's network performance entirely. We can understand the system's overall coverage and assess any signal interference on both 2.4GHz and 5GHz bands, separately.
It is paramount for clients to engage Easyweb Digital for WiFi site surveying in order to gain an overarching understanding of where any coverage and interference issues may sit, and how we can work together for a resolution. We strive toward assisting our clients in meeting the demand for reliable network performance, and to sustain optimal Customer UX.
The supporting image displays one of our Launceston site maps, each AP range is represented with a different colour.
See our previous news item on the newly expanded and upgraded WiFi sites for City of Launceston, here.